Audien Hearing was founded on the simple principle that effective, clear, and crisp hearing aids should be accessible to everyone. The typical audiology clinic expects patients to pay thousands of dollars just to be able to hear the sound of their loved ones laughing or tune into their favorite TV show. But we've changed the industry for the better by offering affordable, rechargeable hearing aids that outperform the competition.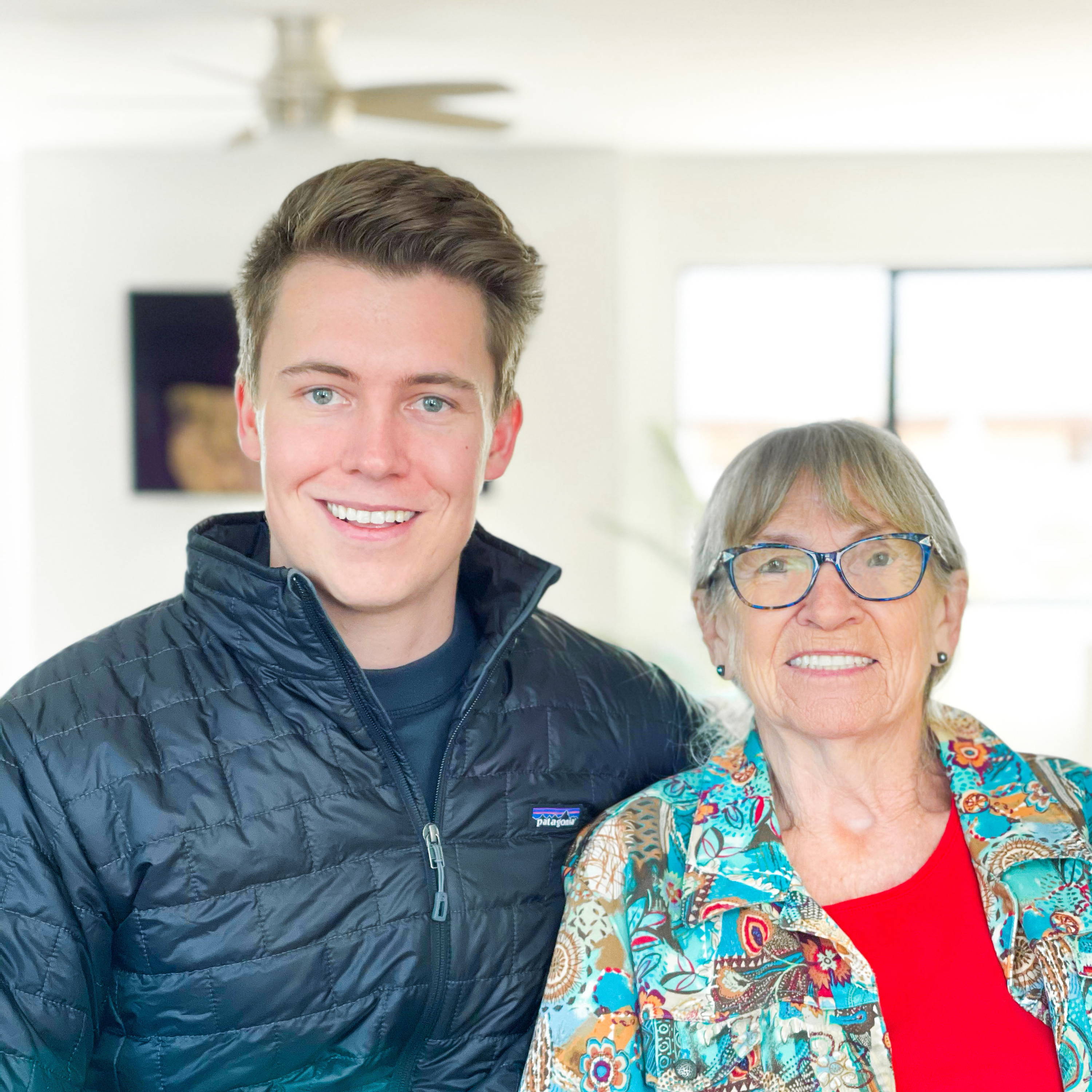 When his grandmother started to experience hearing loss, our founder Arthur Garber searched high and low for an affordable solution. He found that even though the typical pair of hearing aids costs $100 or less to produce, the market price runs anywhere from $4,000 to $6,000 a pair—or more. These astronomical costs have been the norm for years, but he knew it was time for all that to change.
The Best Hearing Aids, At the Lowest Prices
Now, Audien Hearing is proud to provide the best hearing aids at a fraction of the cost that most clinics charge. Our hearing aids aren't just effective—they're comfortable and convenient, too. Audien hearing aids come from an FDA-registered facility, meaning you can rest assured you're getting a safe product. Our devices are 100% rechargeable, meaning you won't have to drop even more money on hearing aid batteries.
How do we manage to offer all of these perks at such a low cost? We've cut out the middleman, doing away with audiologists, hearing centers, sales reps, and more. This simple change allows us to offer the lowest prices on the market.
Our high-quality hearing aids come straight from the factory and directly to your doorstep. No more waiting around for insurance approval, appointments, or dipping into your hard-earned savings just to enjoy the soundtrack of your everyday life.
More Reasons To Choose Audien Hearing
Need more reasons to love Audien Hearing? Aside from the industry-changing price point, our product offers unparalleled comfort and stays hidden in your ear.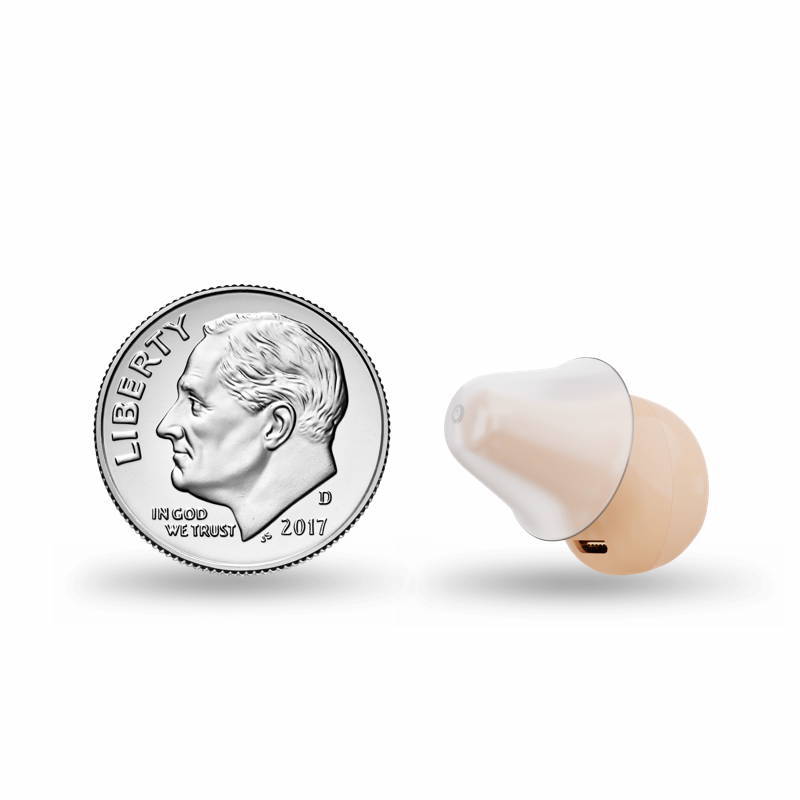 There's no reason to feel self-conscious about your hearing aids, but in any case, your friends and family will never even notice you're wearing them. Our hearing aids are completely discreet, nestling perfectly into the ear canal so only you know they're there. (Although, there's a good chance you may forget, too!)
Audien hearing aids fit more comfortably than even the most expensive pair. If you're tired of adjusting your hearing aids or simply being aware of them while you listen or converse with friends, your worries will be gone with Audien Hearing. We've created a proprietary material that allows your hearing aids to float in your ears and deliver maximum comfort.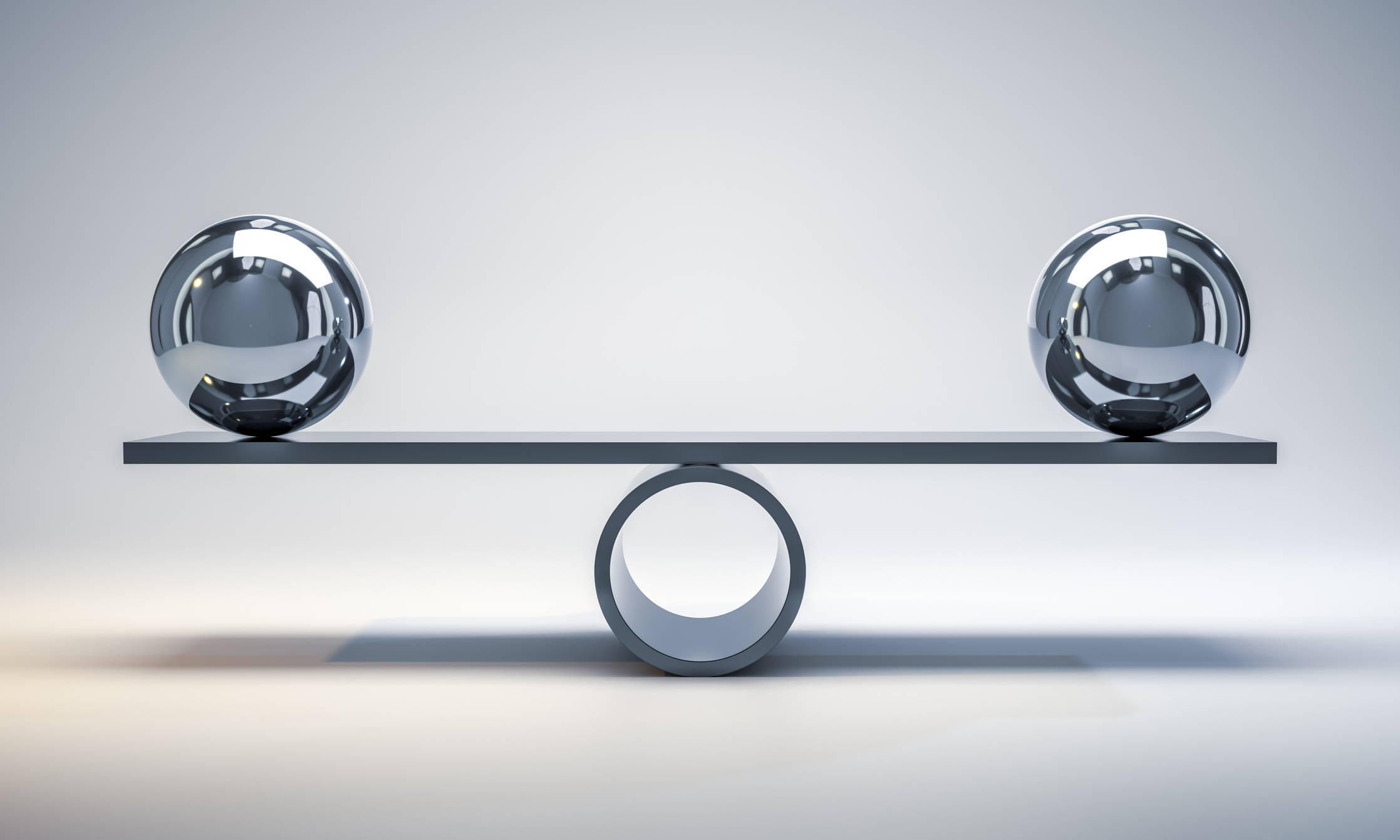 If you've ever had to turn off your hearing aids because of the amplified crunch of your food or ticking of the clock, you know how inadequate some hearing products can be. Luckily, Audien offers balanced hearing that allows you to hear the sounds you actually care about—like the voices of those around you—and reduces background noise.
Get Your Hearing Aids Today
If you're ready to enjoy incredibly comfortable, effective hearing without spending thousands of dollars, Audien is ready to help. Get your hearing aids today and see why more than 100,000 people trust Audien with their hearing. We offer a 30-day money-back guarantee, so there's no reason not to give it a try.